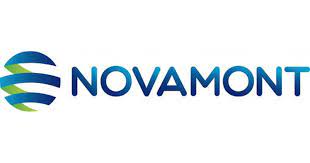 Novamont is an Italian company, international leader in the bioplastics sector and in the development of biochemicals
Through a new sustainable development model, we promote the transition from a product economy to a system economy, relying on the valorization of local areas and on products that can redesign entire application sectors, reducing the costs of environmental and social externalities.
Our industrial company's roots lie in the Montedison School of Materials Science where, over thirty years ago, some researchers started to develop an ambitious project to integrate chemistry, the environment and agriculture: the "Living chemistry for quality of life".
Today we are a group with four production sites, four research centers, sales offices in Germany, France, Spain and the United States, and a representative office in Brussels, Belgium. Through the recent acquisition of BioBag International, we have added to our network a production site for biodegradable and compostable applications in Dagö, an island off the coast of Estonia, and subsidiaries in Sweden, Finland, Denmark, Ireland, Australia and the USA. Our network of distributors is present in more than forty countries.
Over the years we have developed 5 proprietary technologies first in the world and around 1,800 patents and patent applications. We invest 5% of our turnover in research activities and 22% of our people is dedicated to research, development and innovation.
We promote a bioeconomy model based on the efficient use of resources and on territorial regeneration. Starting from the local areas, we set up biorefineries integrated in the territories and dedicated to the production of bioplastics and bioproducts of renewable origins conceived to protect soil and water, by revitalising decommissioned or no longer competitive industrial sites, respecting local specificities and working together with all the players of the whole value chain.
OUR COMMITMENT
We develop bioplastics and bio-based products that, thanks to their biodegradability in different environments, can contribute to the protection of ecosystems and natural capital.
Our innovations are the result of a circular bioeconomy model that we bring forward since our origins. This model is based on the reconversion of decommissioned or no longer competitive industrial sites, on an agricultural value chain integrated in the local area and not in competition with food production and on products designed to solve specific environmental concerns, closely related to soil and water quality.
THE NOVAMONT MODEL AND THE PROTECTION OF ECOSYSTEMS
We design our products in order to protect and restore precious natural resources which are two strictly connected: soil and water.
Our compostable bioplastics help to divert organic waste from landfills, allowing its transformation into compost, a soil improver and a valuable tool to arrest its degradation. Bioplastics biodegradable in soil are instead suitable for those applications with a high risk of dispersion in the environment.
Also our biodegradable cosmetic ingredients and our biolubricants and bioherbicides are designed for those applications where dispersion in the environment is almost certain. In all these sectors biodegradability represents a possible solution to drastically reduce soils and waters pollution.
OUR COMMITMENT TO SUSTAINABLE DEVELOPMENT
For greater economic, environmental and social justice, we measure our activities taking into account the 17 Sustainable Development Goals, the most ambitious global action program ever adopted by the international community.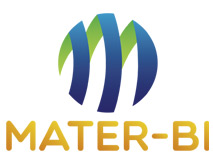 Our products made of MATER-BI, developed through the integration of chemistry, environment and agriculture, guarantee quality, performance and safety.
MATER-BI is our innovative family of biodegradable and compostable bioplastics, developed over twenty-five years of research and innovation to provide solutions for specific environmental problems while combining product quality and performance with an efficient use of resources.
Materials made of MATER-BI, which is obtained by means of pioneering proprietary technologies using starches, cellulose, vegetable oils and their combinations, are made by an integrated industry involving no less than three Italian production facilities. In keeping with our bioeconomy model, understood as regional regeneration, these facilities have been converted into innovative industrial plants.
All grades of MATER-BI are certified by certification bodies in accordance with the main European and international standards. MATER-BI is a bioplastics whose properties and characteristics of use are very similar to those of traditional plastics, but at the same time, they are biodegradable and compostable according to the European standard UNI EN 13432, the most important reference for the technical material manufacturers, public authorities, composters, certifiers and consumers.
MATER-BI's biodegradability and compostability properties and its high content of renewable raw materials allow optimal organic waste management, reduce the environmental impact and contribute to the development of virtuous systems, with significant advantages throughout the entire production-consumption-disposal cycle.
Sectors of application
Products made of MATER-BI are certified as biodegradable and compostable in accordance with the main European and international standards and are used in a wide variety of sectors, where they provide unique, innovative solutions.
Application technologies
MATER-BI is suitable for processing by the most common conversion technologies: blowing, casting, extrusion/thermoforming and injection moulding machines for traditional plastics.
The customer as a strategic partner
We have developed a system of partnership with our customers to ensure the appropriate quality standards of products made of MATER-BI, with a view to the constant improvement of their performance and environmental profile.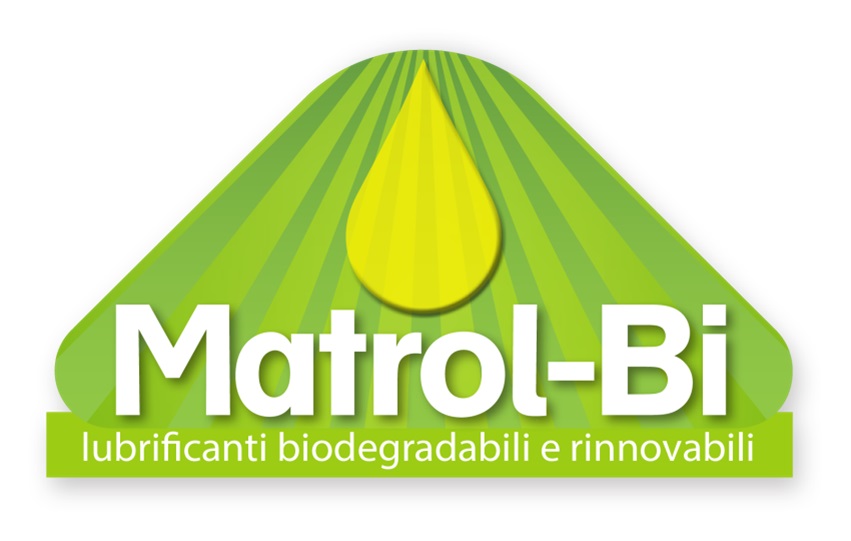 MATROL-BI is our line of biolubricants and rapidly biodegradable greases obtained from renewable resources
Since it comes from renewable sources, is rapidly biodegradable, the MATROL-BI line of biolubricants and greases is a valid alternative to products of fossil origin, providing sustainable solutions capable of minimizing the environmental risk of being dispersed in the ecosystem.
Environmental value
MATROL-BI guarantees the functions and the integrity of all equipment using this line of biolubricants and greases, with advantages not only from the point of view of performance, but also in terms of the environment and safety. In the event of accidental dispersion in the environment, MATROL-BI biodegrades in just a few days without leaving any trace.
Applications
MATROL-BI is the optimal solution for all machinery operating in ecologically sensitive areas such as agricultural, forest, marine or urban areas (e.g. tractors and agricultural machinery, workboats and passenger boats, compactors for separate waste collection).
Products and customer care
The MATROL-BI line comprises four kinds of products: hydraulic fluids, greases, transmission fluid and dielectric fluids. We work alongside our customers to come up with products that meet their needs and with a view to the continual improvement of both technical and environmental performance.

CELUS-BI is our innovative family of ingredients for the cosmetics sector, made from renewable raw materials
CELUS-BI is the brand-new line of innovative and bio-based ingredients for the cosmetics sector, developed thanks to NOVAMONT's research. CELUS-BI line includes: CELUS-BI Esters, suitable for specific applications in the health and body care and CELUS-BI Microbeads, inherent biodegradable microspheres suitable as exfoliating agents for personal care and cosmetic products.
Renewable European crops
CELUS-BI is made with renewable European crops synergic with food crops and which respects the specificities of local areas.
Strategic partnership
NOVAMONT collaborates with ROELMI HPC, a traditional Italian company operating in the Health and Personal Care market, in order to provide with CELUS-BI unique and sustainability solutions for the cosmetic sector.
Applications
Moisturizers, shampoos, foundation, lipsticks, are just some examples of the numerous applications of these innovative bio-based ingredients, combining high performance and low levels of environmental impact.
HQ : Italy